02/01/2016
Collaborative Field Trips to Promote Manufacturing Careers
By Allen Reynolds
In the last few years, positions in the skilled trades have ranked number one in the most difficult ones to fill. Over half a million manufacturing jobs remain vacant because employers report they can't find skilled workers to fill them. The problem is particularly urgent because manufacturing, is an industry that still has not recovered from the jobs lost in the recession. The vacancies threaten to further delay growth and sector expansion. According to Deloitte Services and the Manufacturing Institute (2015), it is estimated that there will be over 700,000 vacancies over the next eight years due to retirements and natural business growth alone. U.S. employers, however, frequently cite other reasons why they are facing difficulties in filling those positions. In addition to general misperceptions people have about manufacturing careers, many interested candidates lack both the technical competencies (hard skills) and work competencies (soft skills) necessary for the positions. (Moore, 2014). However, the most cited reason is lack of information and awareness in general regarding skilled trades.
A Community Response to the Need
While there are multiple approaches and initiatives to address the shortage of skilled workers in manufacturing, one showing some success is companies working together with local education institutions to communicate needed skills and actually help develop training programs. This direct collaboration between industry and the education community is essential to not only attract people to manufacturing careers but also to ensure that workers are entering the field with relevant skills. Most companies do not have the time or resources to do extensive training with entry-level positions making it essential that individuals are learning and developing core skills (hard and soft) at the high school and post-secondary level.
A Southeastern Wisconsin High School is facilitating the industry and education partnership by promoting partnerships between the K-12 community, the post-secondary community, and the business community. The following entities participated in the partnership. Wilmot Union High School, a representative of the K-12 community, is a public, four-year comprehensive high school located in Wilmot, Wisconsin. Gateway Technical College, which represents the post-secondary community, serves over 25,000 students in the Southeastern Wisconsin counties of Kenosha, Racine, and Walworth counties. Scot Forge, LLC, is a manufacturer of custom open die forgings and seamless rolled rings headquartered in Spring Grove, Illinois with additional facilities in Clinton, Wisconsin and Franklin Park, Illinois. Pioneer Products is a precision CNC machine shop located in Racine, Wisconsin.
Twenty students from the Technology and Engineering Department at Wilmot High School visited Scot Forge's Spring Grove, Illinois facility where they were given a plant tour and were given "hands-on" experiences with equipment in the facility and informed of the career opportunities in the industry as a whole. The students were then transported directly to the Elkhorn, Wisconsin campus of Gateway Technical College where they visited the Welding and Automated Manufacturing programs and were presented with information regarding the different programs.
On another occasion, students from the Technology and Engineering Department at Wilmot were taken to Pioneer Products company in Racine, Wisconsin. After touring that facility and learning of opportunities in the machining industry, students were taken to the Racine, Wisconsin campus of Gateway Technical College where they participated in classroom and "hands-on" activities in the CNC Department. The field trip format of exposing students to what is available in an industry followed immediately by a visit to the local technical college to be shown how to access such opportunities through training seems to have a strong impact on students. It helps them understand the opportunities present, the education needed to participate, and the connection between the two.

The Outcome
This collaborative field trip format proved to produce a mutually beneficial experience for the involved high school, technical college, and private industries. The students who participated in the program together with their parents, school counselors, school administrators, and teachers saw first-hand the high school-to-college-to-career connection. The technical college benefited through increase interest in its program because students saw the relevance of the skills taught in the manufacturing-related programs offered at the college which in turn increases the probability of students enrolling in such programs. Industry benefited from an increased interest in skilled trades and careers when the misperceptions students have about the careers are dispelled through direct contact before having their minds firmly set on a particular career pathway.
Future Direction
The conclusion by all participating constituents is that the partnership was a success. Specifically, all participants saw the untapped potential in this collaborative efforts. However, one major problem identified that is worth noting is how to change the misperceptions parents have about manufacturing careers since they heavily influence the career focus of students. Many parents have negative perceptions of manufacturing careers that are based on incorrect information about today's job market and technological changes occurring in the manufacturing industry (Wilson, 2015). As a result, future plans should include parent involvement in the field trips in order to challenge their misperceptions about skilled careers. Other plans are also being developed to expand this collaborative field trip beyond the manufacturing industry to include other career cluster areas. Lastly, plans are being put in place to track participating students' enrollment in post-secondary programs related to the career areas visited in order to develop measureable outcome data to monitor progress of the partnership.

References
Deloitte Limited and the Manufacturing Institute. (2015). The skills gap in U.S. manufacturing
2015 and beyond. Retrieved from
http://www.themanufacturinginstitute.org/~/media/827DBC76533942679A15EF7067A704CD.ashx
Moore, S. (2014). Why is it so hard for employers to fill these jobs? Retrieved from
www.cnsnews.com
Wilson, M. (2015). Skilled worker shortage: A unique opportunity for career counselors.
Career Convergence, National Career Development Association. Retrieved from http://www.ncda.org
---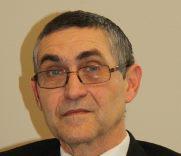 Allen Reynolds is a School Counselor at Wilmot Union High School in Wilmot, Wisconsin. His LinkedIn profile can be accessed at www.linkedin.com/in/allenreynolds, and he can be contacted by email at ReynoldsA@wilmoths.k12.wi.us
2 Comments
Disclaimer: The opinions expressed in the comments shown above are those of the individual comment authors and do not reflect the views or opinions of this organization.
---