Career Resource Store
NCDA is proud to offer quality products for use by everyone in the field of career development.
Sale, new or noteworthy items will be marked in red.
Shopping:
To make a purchase, use our secure online ordering system, with a convenient shopping cart for all your items. Be sure to login and click on the Member drop-down for the best price when adding items to your cart. Shipping prices will show in your cart. Use the 'pay by Credit Card via PayPal' option at checkout to pay by Credit Card or your PayPal account.
Orders by Purchase Order (PO):
Please send PO directly to Natalie Scrimsher at
nscrimsher@ncda.org
. You will then be invoiced. Shipping & handling charges will apply.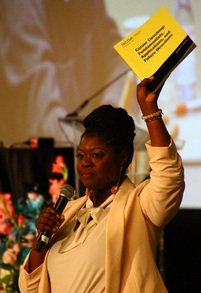 Return Policy:
NCDA will only accept returns within 30 days of the purchase date on print books only. No returns on E-books.
After 30 days, no returns will be accepted
. There are no returns on subscriptions or online access. Please contact Natalie Scrimsher at
nscrimsher@ncda.org
for instructions on returns.
International Orders:
All orders need to be paid in US Dollars. International orders with international addresses will require additional shipping and handling charges. The system will automatically show a domestic shipping, but will require us to calculate international shipping prices and you will be invoiced for additional cost of shipping and handling. When your invoice is received, the payment option will appear. All orders will need to be paid in full before shipping of order. NCDA shipping method is UPS for tracking purposes.
No part of any NCDA book may be reproduced, stored in a retrieval system, or transmitted in any form or by any means, electronic, mechanical, photocopying, recording, or otherwise without prior permission of the National Career Development Association.
Please note, NCDA headquarters is closed on Fridays.
---